In terms of European history, Belarus is one of the newest countries around, given that its independence from the Soviet Union only came around in the early 1990s (December 1991, to be more precise). Since then, it has attempted to establish itself as an entity apart from its Russian counterparts, while also keeping more traditional Soviet ways of thinking, with most of the economy still being state controlled. This Soviet-like control stretches to its tourism sector, which, unlike many of its former Soviet Union counterparts, is nowhere near as successful as it potentially could be. So taking a trip to Belarus may not be on the cards for many travelers, especially because gaining a visa can be a difficult process.
However, if you decide to put up with the strict paperwork and travel to Belarus, what you will find is a country still in its infancy. The capital, Minsk, is attempting to build itself up into a bustling metropolis, and in doing so has given out licenses to several casinos. In fact, there are, at the time of writing, seven casinos in Minsk. Given that Minsk has a population of just over 2 million, seven casinos can be considered quite a vast amount, especially when you consider that a more modernized city such as Melbourne, Australia, has a population twice the size of Minsk, yet only one casino. It is fair to say that the Belarusian government is a much bigger fan of casino gaming than their Australian counterparts.
The seven casinos in Minsk are the X.O Casino, the Shangri La Casino, Princess Casino, Victoria Casino, Belaya Vezha Casino, Royal Casino, and Dankoff Club Casino (which is often claimed to be the oldest casino in Belarus). Out of those seven casinos in Minsk, the Victoria Casino is not only the largest casino in Minsk, but it is also the largest casino in Belarus.
Victoria Casino is located at Level 9, Pobediteley Avenue, 59 in the heart of Minsk, beside the Victoria Hotel on the banks of the Svislach River. It is an unassuming building, which belies the lavish styling of the Victoria Casino.
Once inside the Victoria Casino, you will receive your guest card, if it is your first visit, which gives you the benefits every other member receives, including entry into prize draws, as well as free soft drinks, tea, coffee and sandwiches. While free drinks and food may be common in casinos in the west (especially Las Vegas), having such a service is what sets Victoria Casino apart from the competition, as it is not routinely done in Minsk. Just remember to have your passport with you to obtain membership, and also to be able to claim your winnings should you have a lucky night.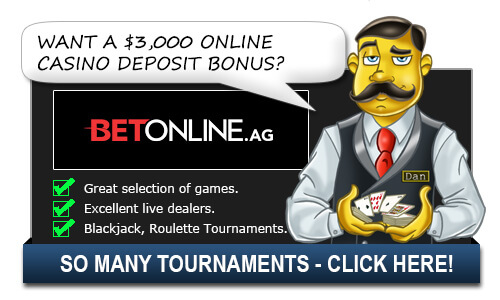 Being the biggest casino in Belarus (and Minsk), the Victoria Casino offers a great number of options for the discerning gambler, with 15 tables offering the traditional games, such as blackjack, roulette and baccarat, as well as variations on the classics, such as Blackjack Switch and Blackjack Press. As well as the 15 tables that you can choose from, there are a number of slot machines that will attempt to lure you to them.
As you would expect with any casino worth its salt, there is also an on-site bar and restaurant in Victoria Casino. Churchill Bar will cater for your every whim, and also does a variety of cuisines to suit any palate. What you might not have experience, which you will find in Churchill Bar, is that hookahs are common, and are offered to any patron of the bar. If you do not know what a hookah is, it is a vapor pipe used to smoke flavored tobacco through, and it is quite popular in the Middle East and Asia. And the best thing about Churchill Bar is that it is open 24 hours a day, 7 days a week, so if you find yourself in Victoria Casino at a more unusual hour, you can still get yourself some sustenance.
Victoria Casino is a sign of the times in Belarus. The rich decadence of the casino décor is in stark contrast to the city in which it sits. It offers so much to its patrons, from the glitz and glamor, to the beautiful staff, and the variety of games on offer, that it is one of the best places to spend an evening when in Minsk.

Top Casinos for Americans

Additional Biggest Casino Belarus Questions:
None Yet
Related Questions:
Alternative Ways to Ask/Incoming Search Traffic:
The answer to the question What Is The Biggest Casino in Belarus? is also applicable for the following questions:
What are the biggest casinos in Belarus? What is the best casino in Belarus?
Top Casinos for Americans