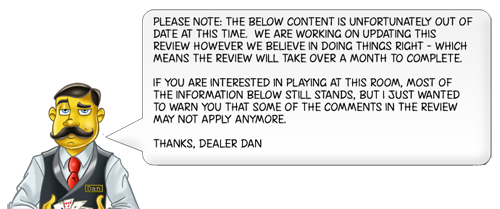 Victor Chandler has been bringing gambling to the masses since the 1940's. Stop and think about that for a minute. Victor Chandler has been running a sportsbook longer than the majority of our readers lifetimes (as well as a lot of their parents). That's impressive. Perhaps more impressive is the way that they have managed to stay fresh. Offering a very wide variety of sports, Victor Chandler is truly an international sportsbook.
Promotions: Free £20 Bet, Double Your Winnings!
***PLAY AT VICTOR CHANDLER SPORTSBOOK NOW – CLICK HERE***
Victor Chandler Sportsbook Navigation/Layout: For the actual betting pages, I found the site to be easily navigatable. I mentioned earlier in the review the problem I had at first with doing a parlay. It's not hard to figure out, but at the same time you shouldn't have to "figure things out", they should be explained. You can view the site in a wide variety of languages which is probably helpful for all you non-English speaking Turkish handicappers out there. The site isn't the prettiest thing on the web (but really what sportsbook is?) and that can hurt it. For instance, while reviewing it they were offering a £60 bonus (to UK and Irish members) but if I wasn't analyzing the site closely I could of quite easily missed this and that's something that in the long run could cost them a customer. Victor Chandler Sportsbook navigation & layout review
Victor Chandler Sportsbook Features: I didn't notice any reduced juice or anything like that, but there is still a lot of neat stuff here. For instance if you make a £5 bet on any race (UK and Ireland tracks) you can watch the race via their website free of charge. Something I loved even more than that was the ability to bet on a java enabled mobile phone. In the past I have been a member of sports betting sites and tried to place bets with my phone, only to have it not work. It's nice to see a site really take advantage of the existing technology in a way that is so obviously beneficial to them. Plus, if you're not in the mood for sports betting Victor Chandler also offers Poker, a Casino and a Games section of the site. Victor Chandler Sportsbook features review
Victor Chandler Sportsbook Bet Variety: Because of the sites UK origins, some of the terminology will unfamiliar to North American users at first, but it's really all the same. Instead of moneylines, they call it "To win the match". Instead of point spreads, they call it "handicaps". Like I said, it's all the same. One thing that might throw you off is the use of fractions instead of the North American standard of positive or negative pricing for moneylines (ie -100). A simple understanding of math should get you through this though. There are lots of fun betting options, such as betting on whether the total of a basketball game will be odd or even, total goals on a soccer or hockey game, futures and live betting among others. The live betting can offer over a hundred in-game betting options for those of you who love to bet on who will get the next corner kick: Arsenal or Man U. Futures are available on everything from politics to rugby league. Conspicuous by their absence are teasers. I had trouble figuring out how to do a parlay at first, but if you just select your games on the menu and add them to your slip you will have the option of doing a "Double." Again with the UK terminology. Interesting to find was the option of a "Yankee", a "Lucky 15" and a "4 Fold Accumulator", bets that I had never heard of until today. Victor Chandler Sportsbook bet variety review
***PLAY AT VICTOR CHANDLER SPORTSBOOK NOW – CLICK HERE***
Victor Chandler Sportsbook Bet Selection: Wow. Talk about an incredible selection. There are games listed here that I had to do a Google search to figure out what exactly it was. All the main North American sports are available, as well as a comprehensive list of UK related options. Everything from football to critic to rugby, but more impressive is the less mainstream sports options. I think that this site has the most betting options available for tennis that I have ever seen online. Cycling, snooker, motorcycling, darts (!), auto racing, dog racing and horse racing (with US, UK, Irish and South African tracks) all play a major part in this site and really set it apart as a truely international betting experience. Victor Chandler Sportsbook bet selection review
Victor Chandler Sportsbook Bonus: All new customers are eligible for a £10 cash bonus, which is easily clearable after £50 in bets. There is also a promotion for continuing free £20 bet vouchers, that is only available to people in the UK. In order to redeem it you need to subscribe to Racing UK (a TV station) and place at least 10 bets of at least £5 in stake per month. Victor Chandler Sportsbook bonus review
Victor Chandler Sportsbook VIP Club/Loyalty Program: : I couldn't find any mention of this on the site or in any of their supporting paperwork, which is really too bad for a company with their history.
Victor Chandler Sportsbook Support: Now, this is something that I found to be impressive. Customer service is available in over TWENTY languages. Email support is available as well as telephone support. As a North American, I was disappointed to find that there was no toll-free number available meaning hefty long distance charges should I ever need to call. A decent FAQ and a strong banking help page is also available. Victor Chandler Sportsbook support
Victor Chandler Sportsbook Deposit/Withdrawal Options: Visa, Mastercard, Electron, Neteller, Western Union, Bank Draft, International Bank Transfer, Switch, Solo, Delta, Maestro, Regional Bank Transfer, ECO, Pay 888, 1Pay.
***PLAY AT VICTOR CHANDLER SPORTSBOOK NOW – CLICK HERE***
Dealer Dan's Cash-In: "Victor Chandler is a bloody decent sportsbook, init blokes? The betting options aren't rubbish. So don't be a wanker, get that fag out your mouth and have a ganders at Victor Chandler's Sportsbook you nancy boy!"
Alternative Ways To Ask/Incoming Search Traffic:
People who were looking for this Victor Chandler Sportsbook Review were also looking for answers to the following:


Victor Chandler Sportsbook has all sorts of sports, events and more for you to bet on. The latest lines are available at Victor Chandler Sportsbook.
Here are some details on some of the sports available at Victor Chandler Sportsbook:
American Football: You can bet on any football game at Victor Chandler as well as whether the total points will be odd or even at the first half, the highest scoring half, the first touchdown scorer, the winning margin, first team to score and much more.
Cycling: Bet on cycling events such as the Tour De France, where you can bet on the outright winner, points classification, winning nationalities and which of two cyclists will place higher.
Tennis: Bet on all sorts of different tennis cups and tournaments, such as Wimbledon, the ATP, WTA, Davis Cup, Hopman Cup and any of the opens. You can bet on how many events will be won by a certain nationality (such as how many ATP events will be won by French players).
Here is the list of what you can bet on at Victor Chandler Sportsbook:
American Football
Basketball
Boxing/UFC
Cricket
Curling
Cycling
Darts
Entertainment
Football
Futsal
Gaelic Games
Golf
Greyhounds
Handball
Horse Racing
Ice Hockey
Motor Racing
Nine-Ball Pool
Olympic Games
Politics
Rugby League
Rugby Union
Snooker
Speedway
Tennis
Volleyball
Winter Sports
Virtual Sports