Alan Woods was an Australian professional gambler who made a fortune on Hong Kong race tracks using a special computer algorithm that predicted the chances of a horse winning a race. Woods is considered one of the biggest and most successful bettors of all time.
Alan Woods' Rise to Prominence
Woods was born in Murwillumbah, Australia in 1945. He showed extraordinary prowess in mathematics, and by his own admission, he could count up to a hundred before he went to Kindergarten. While attending college in Australia, he tested off the scale for mathematics ability for an actuarial course. He learned card counting while he was still very young. His first experience betting on horses was during his time in college at the University of New England where he was studying Mathematics. He won a third favorite pick and realized that he was pretty good at gambling. Initially, he lost a lot of money and quit betting on horses for 15 years. He eventually made his way to Hong Kong, intent on reviving his horse race gambling. Woods favored the Hong Kong horse racing scene because he found it more transparent and there was a limit on the competitor pools. Additionally, eastern gambling culture was heavily infused with ideas of superstition and lack, which meant that a more objective systematic method would be a revolutionary development
In the mid 1980s in Hong Kong, he met another avid card counter Bill Benter. The two became close and they started a gambling syndicate that would become the most successful in the horse racing gambling industry. Both Woods and Benter possessed exceptional mathematics skills which they used to create a computer program to predict the winner of a race depending on variables like horse speed, jockey control, weather and previous performance. The probability of each horse winning the race is calculated and used to determine a bet that will produce the biggest winnings. Basically the aim of the algorithm is to capitalize on bad betting by the general public and the way to do so is to have more information than is available to the public. His team is dispersed across the Asia and they analyze and compile data for every horse scheduled to run in Hong Kong. They communicate the data to a central database office through email and telephone. Other team members are positioned at the race track carrying millions of dollars at a time as they wait for instructions on the wagers to place.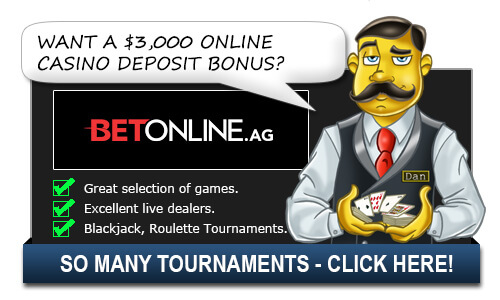 In 1987, Woods and Benter parted ways after a bitter feud over money. Both continued developing the software independently with Benter enjoying significantly more success. It is said that Woods never set foot on the tracks and instead ran his Hong Kong syndicate, the Libertarian Investment Limited, from a thousand miles away in Manila. Nonetheless, his algorithm always had great impact on Hong Kong's racing scene. One of his most publicized wins was a Triple Trio with a $26 million purse. A Triple Trio requires a bettor to predict the top three finishers in the fourth to sixth races. It is reported that Woods's team analyzed more than 1.7 million combinations for this wager. The team wagered 2 million dollars, or 15% of the total bets placed on the Triple Trio. During the 2006/2007 racing season, it is estimated that 2 percent of the total turnover at the Hong Kong Jockey Club was brought in by woods and his team. His career was not without challenges and scares however; at one time the HKJC temporarily closed his account after adopting a policy to keep out big customers. Another time, his computers stopped working for two months, putting his operation on the brink.
Woods's formula has also worked for him outside the race tracks. For example during the 1987 stock market crash, he won a million dollars by betting that stock prices would fall at the Hong Kong Stock Exchange. He however made a phenomenally poor call, predicting that the dot.com boom would be short-lived. While attempting to short the Nasdaq on this prediction, he lost upward of $100 million. Luckily his winnings on horses offset this disastrous streak.
Alan died in January 2008 from appendiceal cancer leaving behind two ex-wives and two children, a son and a daughter. At the time of his death his net worth was estimated at A$650 million though in an interview with The Monthly three years before he had said it was between $200 and 500 million. He donated a lot of money to charity particularly to Filipino courses in Manila.
Top Casinos for Americans

Additional Alan WoodsQuestions:
Alan Woods Biography
(We accidentally had the same article written twice so here's an additional Woods bio)
Alan Woods was a Hong Kong-based Australian expert gambler who created a fortune worth billions of dollars wagering on horse races at tracks around the world. He developed one of the most computer algorithms for predicting race outcomes, turning him into one of the most prolific gamblers in the world.
Alan Woods' Rise to Prominence
Born in 1945 in Murwillumbah, Australia, Woods displayed extraordinary mathematics skill from a very young age. He claims that by Kindergarten he was capable of counting up to a hundred. At a young age he encountered various books that taught readers how to beat the dealer and he taught himself card counting. His first bet on horse racing came during his time studying actuarial science at the University of New England. He chose a horse that was marked at third favorite and won, becoming addicted to horse race betting. After that experience he started losing miserably and decided to walk away, abstaining from the tracks for about 15 years. He eventually decided to take a second stab at it and moved to Hong Kong where there was a much more mature horse racing scene than in the United States. In Hong Kong, the race tracks were run in a more professional and transparent manner and maintained a cap on the competitor pools which increased earnings for bettors. Furthermore, the gambling tendencies in Eastern cultures were heavily influenced by superstition and luck, and this afforded those who used an objective approach to their picks a greater chance of making money.
While in Hong Kong during the mid-80s, Woods made acquaintance with Bill Benter who was also an accomplished card counter. Together Woods and Benter, who quickly became close friends started a computer algorithm based gambling syndicate that would go on to enjoy success that was unheard of in the horse racing scene. The program developed by the two mathematics whizzes was capable of predicting the winner of a race using weighted variables such as track conditions, jockey experience, past performance and horse speed. The results were then used to determine the most profitable pick and bet size. By having more information that the general public, Benter and Woods could single out underrated picks and place their money on them. By having more information that the general public, Benter and Woods could single out underrated picks and place their money on them.They would send out a team of scouts across different tracks to watch and compile data on every horse that was scheduled to run in Hong Kong the following week. They would then relay the data to another team located at the central database office for processing. On race day, a team would be dispatched to the tracks, each member wielding millions of dollars and they would place the bets based on the instructions they received from the central office.
Following a heated feud, Woods and Benter parted ways to grow their own software independently. Benter's software would go on to enjoy greater success over the years. Woods set off to Manila, Philippines, from where he would run his operation, the Libertarian Investment Limited. He did not attend any races himself but trusted his operatives to keep the business going. Nevertheless, his operation was hugely successful and heavily influenced the Hong Kong betting scene. During the 2005-2006 season, his group accounted for about 2% of the Hong Kong Jockey Club's (HKJC) total turnover.
Woods's career was not without stumbling blocks along the way. The HKJC once tried to eliminate big customers and Woods found himself frozen out of action, with his account closed. On another occasion, his company's algorithm crashed and it was about two months before his technicians figured out what had gone wrong. His attempts at using his algorithm outside the gambling scene have not met with success of any notable magnitude. During the 1987 stock market crash he predicted a drop in stock prices at the Hong Kong Stock Exchange and won himself a million dollars. However he lost that and $99 million more for a total of $100 million when he incorrectly predicted doom for the dot.com boom. His winnings on the tracks were so huge that these losses were barely a blip on the syndicate's radar. Alan Woods died in January 2008 from appendiceal cancer. At the time his net worth was estimated at 650 million Australian dollars.
Related Questions:
Alternative Ways to Ask/Incoming Search Traffic:
The answer to the question Who was Alan Woods? is also applicable for the following questions:
Alan Woods biography,
Top Casinos for Americans