Millions of people bet on sports on a daily basis and many of them use an online bookmaker. Some people might not like those places because of what they offer. However, Nostrabet offers a wide variety of sports you can bet on, and its reviews will show you where you can find all of them. What's even more impressive is that the information there will allow you to choose the best bookie in your jurisdiction.
Aside from all of the unique options and bonuses available on some sites, certain bookmakers offer more sports than others. Having access to more alternatives is a plus, and it could help you have a top-notch mobile betting experience. However, this means you have to choose between the popular options and the other things.
Both have their advantages and disadvantages, and in this article, we will go through some of them.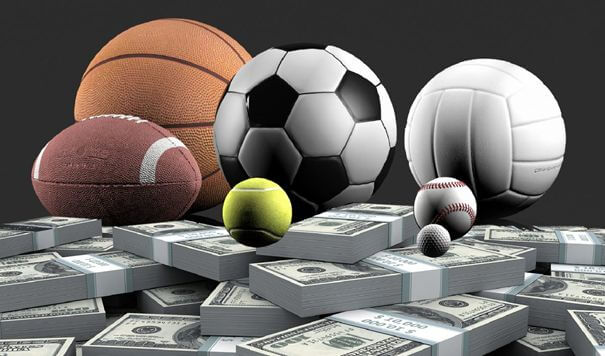 Choosing the popular sports allows you to bet on more events and use more markets
Online bookmakers use tools that allow them to track the sports people bet on. They can see which generates the most revenue and which sports are not popular.
Needless to say, every sports betting operator will use this data and provide people with different perks. The best example here is football because this is the most sought-after sport on most online betting platforms.
Aside from the fact that almost every bookmaker provides way more events, punters can also access plenty of additional markets. For example, there are places that give football bettors up to 1000 markets for some of the most popular matches. This means that bettors can always find something they are interested in.
In most cases, the popular sports allow people to access exclusive bonuses and special features
There are different kinds of promotions that people can choose from. Many of the betting sites at Nostrabet provide universal proposals that allow people to use them on almost any sport. Hence, it doesn't matter whether they wager on football or some of the other options like surfing.
With that being said, some of the companies are known for providing their clients with many other exclusive bonuses. If we check at some of the hottest sites for betting on football, we can see that they offer several unique propositions. For example, many places have Accumulator rewards that allow bettors to get additional cash if they wager and predict multiple football matches.
Of course, some places also have loads of free bets that people can use if they decide to stake on specific pre-selected events. Some companies also have cashback propositions, reload promotions, and more.
Aside from the bonuses mentioned, some of the world's best gambling websites will provide those who place football bets with exclusive features. For example, people who stake on the EPL or any other top-tier football championship can probably watch most events in real-time. Of course, every site also offers Cash Out and things like Edit Bet.
The advantages of betting on sports that are not that popular
After pointing out some of the perks of choosing tennis or football, it is time to look at the other sports. Things like boxing, snooker, and curling may not seem that appealing at first, but they also have a few advantages. The biggest one is related to the odds and the fact that most bookmakers provide way better odds for some events.
One of the reasons for the better odds is that bookies do not have experts in those sports. Hence, they can't calculate the odds properly. This is good news for everyone with some experience in those sports because they can use the odds to their advantage.
Apart from the better odds, some operators also offer special short-term promotions whose goal is to popularize the given sport. Most of these bonuses require a deposit, but there are cases where clients can use them for free. Aside from the free bet, bettors can also find cashback, reload promotions, and even jackpots.
Regardless of the bonus that you want to use, make sure to learn more information about it. You can do that by asking the customer support team or going through the offer's conditions.