Featured UFC Poker User Review by "charleswhitmore"
UFC poker is a fun concept. You don't deposit money, yet you can still win cash and prizes just by accumulating points. You can earn points at the tables, or do things like take surveys. Then you can enter into tournaments, win some amazing prizes and it's great fun if you're a UFC fan, like I am.
Sure, you can't play for real money in things like cash games, but you can still win money and prizes for nothing, which is the most important thing for me. Plus, I played in a tournament with Dana White, so I was quite excited about trying to knock him out!
UFC Poker Games Review
If you like playing Texas Hold 'Em tournaments and playing them for free, UFC Poker is perfect. If you like playing a variation of games, cash games and anything besides Texas Hold 'Em tournaments, then UFC Poker is probably not the place for you.
The thing with UFC Poker keeping things only for play money is that it limits itself to what it can offer. The fact is, Texas Hold 'Em is the most popular variety of poker and since they want to offer prizes, the best way of doing that is through tournaments. It's understandable why they do this, but maybe a bit more variety of games would make things a bit more interesting. But as it stands, that might not happen any time soon – well, not unless they decide to change from play money.
UFC Poker Software Review
For a free poker room, I shouldn't be too harsh on UFC Poker, but I'm going to have to tell it as I see it and compare it to other poker platforms out there. You see, even the big poker rooms let you play for play money and the software is just as good as the real money software. So, if UFC Poker were to start offering real money games, there's a chance it might start out using this software. If it does, they're in for a lot of trouble.
First of all, unless you pay a membership fee ($4.99 at the time of writing), your software is going to be riddled with adverts. This can slow down the software and is also a bit of a distraction. However, if you can look past this, then just navigating round the lobby is a bit of a task. Plus, nothing is all that clear when you want to select a game. It's slow, clunky and unresponsive.
Once you get to the table to play, the software isn't the best either. Sure, it looks OK, but bet sizing can be a problem, the action buttons aren't all that great. That being said, the graphics aren't too bad, which is the one redeeming feature of the software.
UFC Poker Bonus Review
Since it's a play money poker room, UFC Poker doesn't offer anything in the way of a bonus. If you want to earn money credits, you gain them by logging in to UFC Poker, and then you can gain some by taking part in promotions (things like downloading software to trial), filling in surveys and referring friends. It's the closest you will come to a bonus at UFC Poker.
UFC Poker Promotions/Player Rewards Review
There are no real rewards to speak of, as there is no VIP program or anything like that. However, some of their tournaments have some exclusive prizes which are great for UFC fans. UFC Poker doesn't have anything in the way of rewards, as the incentive for you to keep playing is that you can win some cool UFC prizes.
There is also a chat room that players can use to chat to fellow UFC Poker players and exchange poker stories or chat about the latest PPV. It's a nice concept that is missing from other poker rooms. Also, if you do well on the leader board, you get invitations to play in other tournaments, so the more you play and the better you play, the better your chances of being rewarded. It's a different concept for a poker room and it can be rewarding if you go on a bit of a hot streak. The fact is, the whole concept is one big promotion/reward for UFC fans, where you can win things without risking a dime.
But the fact that you can win exclusive UFC trips and the like is a great promotion. If there's no other reason to sign up to UFC poker, it's the fact you can win a lot of exclusive things, especially the trips to UFC events.
UFC Poker Customer Support Review
E-mail only support, which isn't too bad since there's no real financial incentive for UFC Poker to offer anything else. The support is good and answered my queries within 24 hours, which is better than most real money poker rooms. If my own money was in the poker room, I'd expect more in the way of customer support, but as it's not, there's nothing wrong with their e-mail support at all.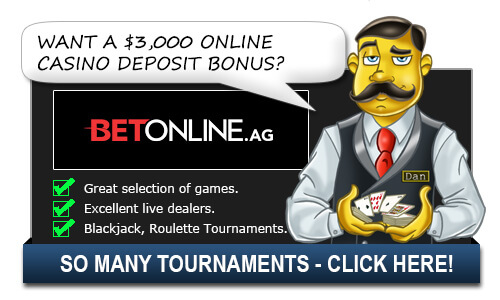 UFC Poker Tournaments Review
All there is at UFC Poker is tournaments, so if you're a tournament player, then you're going to be happy. However, there are only Texas Hold 'Em tournaments on offer, so the variation isn't there. However, some of the prices on offer in the UFC Poker tournaments are good, especially as they're free to enter. They frequency isn't that great, so you could be waiting some time to play in a tournament. However, there are Sit & Go's taking place all the time and as long as you have enough credits, you can play in these. The tournaments are unbelievably soft, so if you're a competent player, it shouldn't be long before you start winning some cash, or some prizes.
UFC Poker Traffic Review
To be fair, the traffic at UFC Poker isn't the best. Compared to other poker rooms that have a play money feature, it can take quite a while for Sit & Go's to get started. However, because it is tournament-based mostly, the lack of traffic isn't necessarily a bad thing, as some tournaments have low turnouts, making them a lot easier to win. As long as you don't expect to be playing Sit & Go's all day long, the low traffic isn't too much of a problem.
Top Casinos for Americans

Additional Questions:
Why is UFC Poker Room?
UFC poker room is a free online poker room created by the Ultimate Fighting Championships. UFC Poker was created in November 2009, and has proven very popular.
However one main issue with UFC Poker is that you can't actually play for real money – you're not actually betting with your real money or winning real money. If you want to play for real money we highly recommend one of the premier sponsors of mixed martial arts in Bovada. Full Tilt Poker are a very safe, secure and trustworthy online poker room, and will also give you $600 free.
UFC Poker currently offers both Texas Hold'Em and Royal Hold'em for all players to play poker. How UFC Poker works is very simple – you earn points via a variety of methods like mini-points tournaments and by referring friends or doing surveys. You can then use these points to enter UFC sponsored poker tournaments. It's sort of like a sweepstake, except winning or losing the prize is actually in your own hands.
UFC Poker offers two different types of online poker tournaments. The first tournaments are known as satellite tournaments. These UFC poker satellite tournaments will not actually win you anything except entry into the LARGER tournaments. These tournaments cost 250-500 points to enter usually.
In the larger or main tournaments, is where you can win prizes. In the main UFC tournaments you can win rewards like gift cards for the UFC store, Tapout merchandise and even tickets to select UFC events.
On top of that, the UFC Poker Room will often run special tournaments where you get the chance to play online texas hold'em with some of the big names of the Ultimate Fighting Championships like Frank Mir, and will offer KO bountys where if you knock that UFC fighter out, you win a prize.
UFC Poker Room is a fun poker room to play at due to the prizes, however bear in mind due to the quality of players there is a lot of frustration due to bad beats and variance – your aces will get cracked more times than Chuck Liddells chin!
If you want to play online poker for free, and actually have the chance to win real money, then you can do that at the excellent Bovada.
Related Questions:
Alternative Ways to Ask/Incoming Search Traffic:
The answer to the question is also applicable for the following questions:
Top Casinos for Americans