In a typical re-buy poker tournament, once the re-buy period has ended, players are all given the opportunity to purchase an "add-on," for an additional fee. What you need to realize here is that, although you may think of this as an additional cost, it's almost always to your advantage to spend the extra money and take these extra chips. In fact it's best to think of the entry fee plus the add on fee, plus whatever re-buys you end up making as the total entry fee for the tournament.
In tournaments, it's typical that only 1 player in 10 gets paid out, so it follows that the rewards and glory will be going to the bold not the meek. Any time you can meaningfully add to your stack, providing the risk is worth the reward, you need to do it. In this case, given that you will have to multiply your stack several times to get anywhere near the money, those additional chips you add on will multiply as well. This means that the difference in the end, if you survive, will be very significant and well worth your while.
Most players take advantage of the add-on, and if you do not, you're also putting yourself at a disadvantage, at least in terms of your chance of finishing ahead of them. Unless you have a gigantic stack and the add-on would be pretty much meaningless, it's always a good decision to take advantage of these extra chips.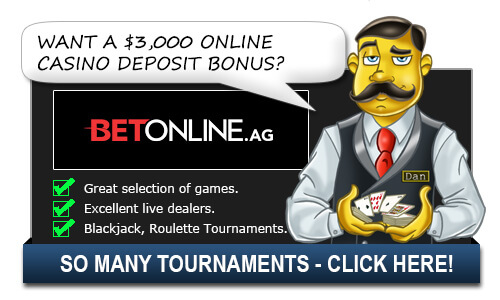 The best strategy to implore with an add-on is to take it right away if that is an option. Many players will wait until late in the game when they are almost out of the game to add-on, sort of as a "bail out" for their play thus far. This is a bad strategy and should not be implored. For one, you will likely still be behind in the chip stacks if you do this and for two, that's just throwing good money after bad. Sometimes, it's just not your night.
Buying the add-on early has two distinct advantages. One, it stops you from getting into a situation like the one I laid out above. You are either all-in or all-out. There is no magical second chance being waived in front of you that is hard to say no to. Second, and most importantly, buying the add-on early can get you an early chip lead over some of the other players who would rather wait til later in the hand. This gives you a position of dominance over them that can really work to your advantage early.
When a tournament offers an add-on, you should simply consider that part of the entry fee. The cost of doing business, if you will. If you are going to play in a tournament that does it, grab it right away and don't look back.
Of course, if you are entering a tournament that doesn't have this option and only has a re-buy period you will need to implore a different strategy. Only re-buy (or even enter this tournament in the first place) if you can afford to do it multiple times.
Top Casinos for Americans

Additional Tournament Add-On Questions:
(None Yet)
Related Questions:
Top Casinos for Americans