Sit'N'Go poker tournaments must be analyzed in three parts. There is the early stage, where everyone has a relatively deep stack, the middle stage, where everyone's stack is starting to get smaller, and several players have busted out, and the late stages, where the blinds are very high and there are three or four players remaining.
For the purposes of this article we are going to break the Sit N Go tournament into three separate categories. The first being the "early stages", this is when everyone is new and everyone still have the same size chip stacks. Some people like to come out hot at this moment, but that's not what we'd recommend, but we'll get to that. The second phase is the "middle stage" which is when things are starting to become more clear. Some people have been eliminated, but you aren't close to the point where you get to the payouts. Finally, we have the "late stage" when you get to the point where everyone is trying to to get in the money.
In the early stages, you should play very tight. Try to be the tightest person at the table. You should still try to win chips, but not through aggression. Instead, let the chips come to you. Let the other players bust out against each other.
In the middle stage, you should be mindful of what your opponents strategies are. Are they playing tight, trying to get into the money? You should loosen up and me more aggressive. Are they playing aggressive, because they're bad players? You should tighten up and try to get into the money without a confrontation. You will play more hands in the middle stage than you do in the early stage.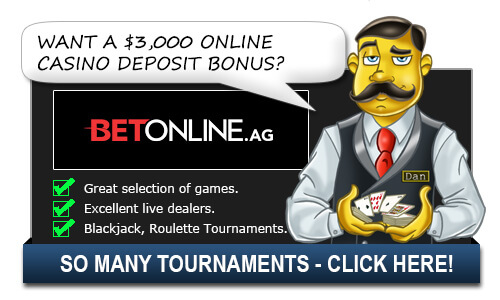 In the late stage, you have two goals. Your first goal should be to get into the money in third place. You win 20% of the prize pool just by getting into third place, so from the moment you sit down at the table, this is your first task. Once you're in the money, your goal is to finish in first place. Play solid, aggressive poker. Do not let your opponents run over you.
You should also take note of what type of Sit N Go you are playing. A single table, multi-table or a Turbo all have a different strategy that you should go about using. For instance, in a Turbo Sit N Go you need to play with confidence and speed as the blinds will quickly rise. If you have a good hand, you need to try and maximize it as quickly as possible. While in a multi-table tournament you may want to play even tighter than you even think possible as these things can go on for several hours and there is no rush to being ultra aggressive early.
Looking to test out your Sit and Go skills? Try them out at Bovada who have all types of them available for play.
Top Casinos for Americans

Additional Sit & Go Basic Beginners Strategy Questions:
(None Yet)
Related Questions:
Top Casinos for Americans