The best hands in Omaha are the ones that win the pot, naturally, but there is more to that in these games than meets the eye. The difference between the two games helps inform what the best starting hand might be. For instance, the best Omaha Hi hand would still win in Omaha Hi/Lo, but it also might be forced to split the pot. For more information on how exactly these different hands work in the different games, please keep reading.
Omaha Hi is a game in which the highest possible hand wins, so the best possible hand would be one that you would expect it to be. In Omaha Hi, the best possible starting hand is Ace, Ace, King, King.
This should be double suited, so for example it would be Ace of Clubs, Ace of Spades, King of Clubs, King of Spades. This hand would give you the top two pairs, two draws at a flush, as well as a broadway straight draw. And hey, let's not forget two chances at a royal flush!
Other strong hands in Omaha Hi would be any high pairs, like QQJJ, or any four paint cards. 4 cards that make a straight are strong too. If you are a Texas Holdem player, the general rule of thumb is that you have two solid Texas Holdem hands. So for example, 99KQ where the King and the Queen are the same suit would be a strong hand to play.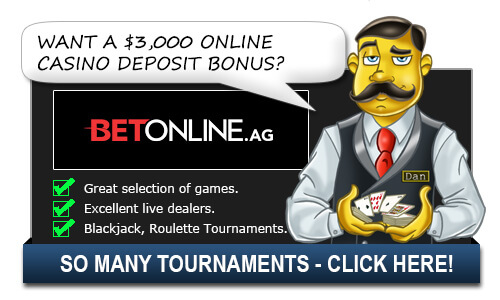 In Omaha Hi/Lo, the stronger hands are of course the hands where you can win both the high and the low pot, and scoop. While the Omaha Hi hand is still a very good hand in Hi/Lo, you may be forced to split the pot with a lower hand. So, if you are looking for a hand that can win both the high and the low pot, the strongest hand is:
AA23 double suited, so for example Ace of Clubs, Ace of Spades, 2 of Clubs, 3 of Spades. This gives you the top starting pair, as well as 3 cards to the nut low, 3 possible cards to the straight, and 2 flush draws.
High hands in Omaha Hi/Lo lose a lot of value, and you generally should not be playing cards unless you have a great chance at winning both pots. For example a hand like 9934 is a weak hand, as you have a relatively low pair, and you can easily be beaten when it comes to the low draw.
You can practice Omaha at Bovada– it costs nothing to sign up and they have play money tables.
Top Casinos for Americans

Additional Best Omaha Starting Hand Questions:
What hand would be the winning low hand with these two hands:
Hand #1: 10-9-4-3-2
Hand #2: 10-8-7-6-5
In hi-lo poker, with no qualifier, the winning low hand would be hand #2. It goes from left to right in that order – the first card both players have is the 10, so they are even there. However as the second card hand #1 has is a 9, and hand #2 is the 8, hand #2 is the winner.
Related Questions:
Top Casinos for Americans