The worst hand in poker is, of course, the losing hand. You could have pocket aces and have them cracked and you would swear that it was the worst hand imaginable. That's because the best hand doesn't always matter what you start with, but what you finish with. However, there are a few hands that you should absolutely fold the second you see them. These are the types of hands that give away blinds and make you curse this silly game. The worst hand in poker is the one in which your odds are winning are so low that you are better off folding than even bothering to play.
Determining the worst hand in poker depends on which form of poker is being played. Because the goals and values change from game to game, the hierarchy of hands and combinations will change also.
In five card stud, the weakest hands are those that must rely on their highest card. This means there is not even a two of a kind. It stands to reason, then, that the worst possible hand has no poker combination, such as a flush, full house, or straight, and only one of each value, with the highest card being a low number.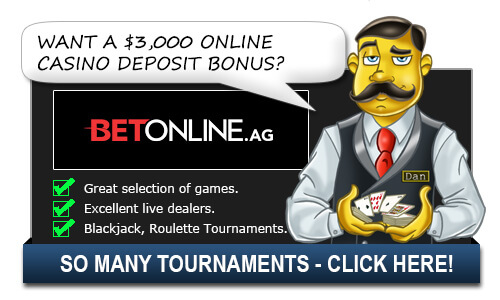 In Texas Hold 'Em, the worst starting hand you can be dealt is a 7-2 off suit. These are the lowest numbers you can have that cannot make a straight. In online games, it is known as "the hammer," and sometimes players will play it for fun because, being the worst possible hand, it is a novelty. While not quite as bad as 2-7 offsuit, one hand that gets a lot of play despite it's long odds is the 10-2 suited. That's because Doyle Brunson once won the World Series of Poker with this hand and it has lived in legend ever since.
In Omaha Hold 'Em, the worst possible hand is four 2's. Starting with four cards of four different suits makes it impossible to make a flush, and the player won't make low because the only combination he can make is 2-2. Likewise, four of the same value makes it impossible to get a straight as well. While in a game like Hi/Lo, the worst type of hand would be one somewhere in the middle where you have no chance of winning the Lo and very little chance of taking the high.
In Razz, the worst hand is actually one of the best hand in another of these other games. In this game, you are playing for an Ace to Five low so a hand like pocket kings or pocket kings would be absolutely useless to you. This is why when you play this game you'll see a lot of comments like "Man, why don't I ever get this hand in Hold'Em?"
Did you know a bad beat jackpot could actually land in your favor with a bad hand?Bovada has a great bad beat jackpot system that you should check out.
Top Casinos for Americans

Additional Poker Worst Hand Questions:
Related Questions:
Top Casinos for Americans