You've probably noticed the option to "sit out" during a poker game, but aren't exactly sure what that means. It's different for both tournaments and cash games.
In cash games when you are playing and you "sit out" it is basically you saying that you aren't at the table, but you want your seat held. You won't pay any antes or blinds, and so you can go and have a smoke or go to the bathroom or do whatever you need to do. When you come back you can choose to sit back in, and then can either wait for the blinds to hit you or pay a double blind to play the next hand.
Of course you can't sit out forever – usually a table will give you a certain amount of time, ie: 10 minutes or 10 hands from the time that you sat out, and then you will be removed from the table and someone else will take your spot. So, if you do need to go for whatever reason you need to time it out well. Wait til you are past the big blind and then go on your break. You can come back whenever you want, but the big blind is most likely the time to come back unless you want to pay the penalty.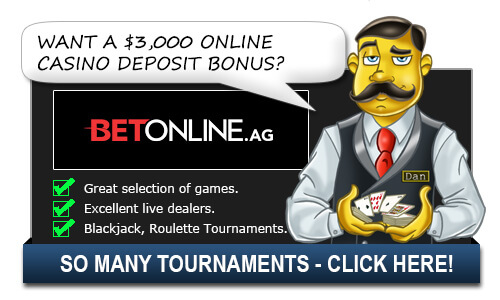 Tournaments work the same way except you cannot be kicked off a table – you will still have to pay blinds or antes, but you can sit out for as long as you want. This is usually not a good strategy in tournament poker as your hands could be quite good while you are sitting out and you won't get to play them. Plus, in any tournament there are scheduled breaks for players to go to the bathroom, grab a bite to eat or do whatever it is they need to do. Sometimes, you just have to wait.
When playing online this can be a life saver though. Let's say your power goes out or your internet disconnects. The poker room will time out and you will be "sitting out" until you get back online. This way it doesn't cost you for something that you can't control like a power outage.
If you are new to online poker, we highly recommend sharpening up your skills at the Bovada Poker School. They have a lot of good resources for new players as well as practice games, micro-stakes and freerolls. A great place to get started in poker.
Top Casinos for Americans

Additional Poker Room Sit Out Questions:
Do you still deal a person in when they sit out in a cash game? Do they still get dealt cards?
In a cash game no you don't still deal in a person. The second they "sit out" they do not get any cards dealt to them. It doesn't matter what position at the table they are in – whether they are on the buttons or in the blind. When a cash game player sits out, they do not get dealt any cards.
Related Questions:
Top Casinos for Americans