Online poker is a game dominated by men, however thankfully not all poker rooms focus on just the male poker player – a few online poker rooms run promotions just for the female poker player, and one poker room in particular have devoted and dedicated their whole website to women. That's not to say men can't play there – however it is a very female dominated room, and without a doubt the best online poker room for a woman to play at with other females.

That poker room is Bovada. Luvin Poker is a room based on the Everleaf network which accepts Americans, and runs many many promotions and reward specials specific to the female poker player. If you are a girl looking to play online poker, you must try out Bovada.
Luvin Poker offer a variety of special promotions for the female poker player. These include satellite tournaments to exclusive women poker tournament events, as well as a private poker forum for the female poker players to hang out and chat at, and trade strategy with each other.
Luvin Poker also offer a special Bovada shop, with merchandise for the female poker player. These include ladies t-shirts, tank tops and license plate frames. On top of this, Luvin Poker offer a great 200% to $1000 bonus for all new female poker players. The bonus can be cleared through playing a certain number of hands and with such a great bonus, you can often find the rooms overflowing with players.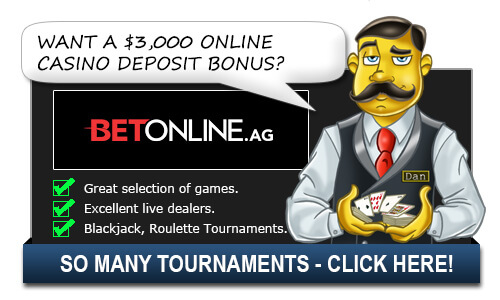 Luvin Poker also offers a variety of other specials for the girls wanting to play poker, including the GLOP tournament – Gorgeous Ladies of Poker, and a weekly special ladies-only games. Luvin Poker will also offer promotions based on the US Ladies Poker Championship.
Luvin will be running tournaments where you can win a cruise trip, and works on both a PC and a Mac. Check out Luvin Poker today for a great women's poker site.
Of course, some women may prefer to play with men. Some men will play differently just be seeing a woman at the table (just watch Jennifer Tilly playing poker sometime) so it can be quite advantageous for women playing at a table filled with men. While it is fun to be among people of like minds and those of your own gender, this isn't a group of friends getting together. It's poker and poker is about making money. Men, women, seniors, 20-year olds and every other variable doesn't really matter when it comes to making money.
There are a lot of great poker rooms out there and Bovada is definitely among them. However, in a male dominated world there is often a certain bit of advantage to being a woman and in poker we should take every advantage that we can get. It's a tough, but fun game and playing with other people can be infinitely rewarding on both a personal and financial level. Poker is truly a great game for players of all genders and lifestyles.
Top Casinos for Americans

Additional Female Online Poker Player Questions:
(None Yet)
Related Questions:
Top Casinos for Americans