When you think of Las Vegas, what is the first image that comes into your head? I'm going to guess for most of you that it's the same as me – huge neon signs, big buildings with huge casinos inside them. Right? If it's Wayne Newton or Sigfried and Roy, you seriously need help and it might be help we can't give you.
Anyway, Las Vegas isn't all about the big casinos and the blinding lights, there are other places where you can gamble away from all the grandeur of the big name casinos and one of them is famous for being nirvana for small stakes gamblers.
Here is the smallest casino in Las Vegas: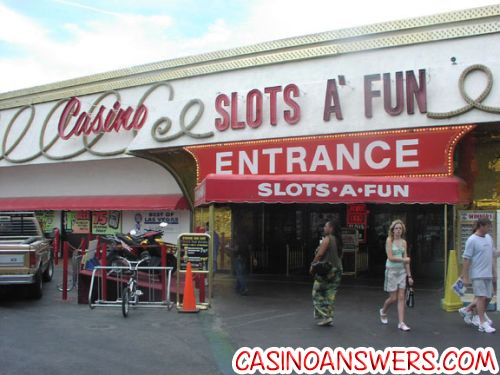 Slots-A-Fun is the smallest casino we can find in Las Vegas.
Now, I will field your complaint straight away. Yes, I know Slots-A-Fun is now part of Circus Circus, but it's still technically a casino in its own right, even if it is under the Circus Circus branding now. It is owned, like a lot of casinos in Las Vegas, by MGM Mirage.
Up until summer 2009, Slots-A-Fun was its own entity. It featured some of the lowest limit games in Las Vegas and had some of the cheapest food and drink offers in the entire state of Nevada.
Now sadly, Circus Circus swallowed up Slots-A-Fun, but that doesn't mean you will miss out on the experience. It definitely doesn't have the glitz and glamour of the other casinos in the Strip, but it's certainly an experience you won't forget in a hurry. Seriously, when you go to Las Vegas, head to Slots-A-Fun and then cross the Strip and go to the Wynn. You'll get a feel of old school Vegas and the new era of Vegas.
But seriously, if you're doing Vegas on a budget, Slots-A-Fun is a must-stop for you. It's tiny, it's a dingy place with some of the worst service in Las Vegas, but it's fun and you can get a "hotdog" (we'll use the term loosely) and a beer and you'll get change from a $5 bill.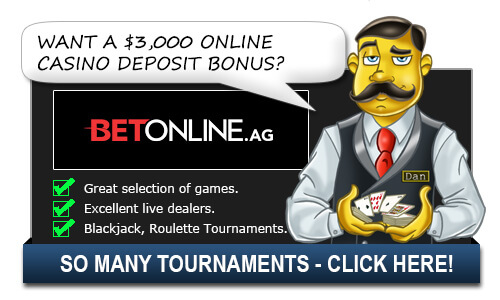 Yes, Slots-A-Fun has lost its charm since it's been taken over and there are a lot of complaints I have with the place as opposed to a few years ago. But I guess you get what you pay for and the fact there are still some low limit tables around means it's still a bit like the Slots-A-Fun of old.
Of course, if you know of a smaller casino in Las Vegas, get in touch!
Top Casinos for Americans

Additional Smallest Casino Questions:
Do they still have hot dogs?
As of the Summer of 2016 unfortunately we have heard there is no more amazing foot long hot dog stand. Very disappointing.
Related Questions:
Alternative Ways to Ask/Incoming Search Traffic:
The answer to the question Whats the Smallest Casino in Las Vegas? is also applicable for the following questions:
Is Slots-A-Fun the smallest casino in Las Vegas?
Who owns the smallest casino in Las Vegas?
What's the name of Las Vegas' smallest casino?
Who owns Slots-A-Fun casino?
Top Casinos for Americans