Casinos are great places, they really are. I've found myself in them for a night out with friends, I've found myself in them on my own for a spot of gambling fun on my own and I've even taken my partner to casinos on the odd occasion, because hey, it's nice for her to take part in something I enjoy, isn't it? I like to think I've spent enough time in various casinos to the point I feel I can provide a bit of advice for people who are perhaps making their first trip to a live casino.
The sheer size of a casino and the amount of different things going on means it's quite an intimidating place for someone that has never ventured into a casino. But remember, it's supposed to be fun, so don't let the size of the place put you off. If it is your first time, just immerse yourself in the place, soak up the atmosphere and have a look around. Take a look at what games the casino offers and what amenities the place has. Just get comfortable in your surroundings! Remember, you're supposed to enjoy it.
So, you've taken it all in, so next I would recommend having a look at all the etiquette guides. These guides will help you once you decide what games you want to play, as it'll ensure you have no problems when you're gaming and make sure you get the most out of the experience.
But there are other small things you have to remember. In American casinos, where alcoholic drinks are free, it's wise not to have too much to drink when you're gambling. No-one really likes a drunk. Have you ever tried to play blackjack on the same table as a guy who can barely see what his cards are? Infuriating, to say the least. Yes, enjoy the free drink, as you're it's supposed to be fun, but don't go overboard! Plus, I've been known to make some stupid bets when I've had a bit to drink (outside of the casino and inside one), so it's seriously advisable that you avoid it.
Also, remember to show the staff respect. Yes, the dealer might have dealt you 20 and themselves blackjack, but that doesn't mean you can hurl abuse at them. It's the same thing when they make a mistake. We're not perfect and we've all made some mistakes, so just let it slide, especially if it's their first night, which you can usually tell. I can't stand it when people sling abuse at dealers and it really ruins a good night. Just remember to show everyone respect, from the dealers to the fellow gamblers. It's a boring old cliche, but just remember to treat people how you'd like to be treated.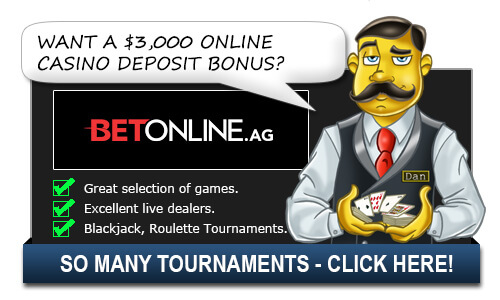 You should also show some restraint. Yes, when you get a nice win, celebrate. But don't be that guy that is shouting all the time and pointing out how other people aren't as good a gambler as you, or other various annoying things. You can be annoyed when you lose, sure, but remember, it's all part of the game and just show a bit of restraint. Seriously, don't be THAT guy.
As for everything else, just make sure you enjoy yourself and also make sure you win as much as you can!
However, if you want to get drunk and not worry about offending people and doing a lap of honor every time you win, playing online is definitely the way to go. Seriously! Nothing wrong with shouting abuse at a random number generator if your numbers don't come up at roulette. I'll happily sing when I'm winning and shout when I'm losing at an online casino and no-one minds except my partner, simply because she doesn't like me being that loud.
So, if you have a night at the casino and you've behaved yourself, you can still blow off steam online. Trust me, it's very, very therapeutic, especially if you've been sat at a blackjack table with an abusive drunk and then stuck beside a loud, obnoxious character at the craps table.
Top Casinos for Americans

Additional Casino Behavior Questions:
(None yet)
Related Questions:
Alternative Ways to Ask/Incoming Search Traffic:
The answer to the question How Should I Behave In A Casino? is also applicable for the following questions:
What behavior is acceptable in a casino? How do people behave in casinos? Should I get drunk while gambling?
Top Casinos for Americans