Vegas Downtown Blackjack Gold is one of the excellent products from Microgaming's Gold Series of online blackjack games. Microgaming has built themselves a unique rep as one of the topmost casino software providers. Vegas Downtown continues in that fabled line. Vegas Downtown is a single-hand game although there is a multi-hand version that uses up to five hands.
The game uses two decks of 52 cards and very much follows the rules of regular blackjack. As with regular blackjack, the objective of the game is to get a total that is greater than the dealer's without busting (going over 21.) one of the most unique features of Vegas Downtown is that the dealer is required to draw on a soft 17 rather than stand. In most games, the dealer has to stand on all 17s.
A soft 17 is a combination with a total of 17, in which one of the cards is an ace. At the beginning of the game, the dealer hands the player two face down cards, while dealing himself one face-up card and one hole card (facedown). If the face-up card is an ace, the player is given a window to take an insurance bet. This pays off 2 to 1 if the dealer's hole card gives the dealer a blackjack.
If it is not a blackjack, the player loses the insurance bet. The main blackjack bet pays off at 3:2. Surrendering is prohibited in Vegas Downtown.
The player can split a pair of cards that have the same value, but this is limited to one time only if the pair is made of aces. In such a hand, you will receive one extra card and will be required to stand that hand. For other types of splits, you can re-split another two times to form four hands. You are allowed to double down on any first two cards including on newly split hands. Doubling down effectively means that you are confident of beating the dealer on the next card. Therefore, the next card after splitting always stands. You can only double down once on each hand.
Vegas Downtown Blackjack Gold Game Review
As with other Gold series games, Vegas Downtown comes with exceptionally realistic graphics and animations, with a well thought out layout. The buttons and tabs on the interface are well labelled and self-explanatory, and have a hover menu, which pops up to explain the use of each tool. The sound effects and game music accentuate the overall neat interface and can be turned off at will. Back to the gameplay itself, the absence of a side bet or progressive jackpot may mean that Vegas Downtown does not live up to its full potential. However, it still provides a great experience for new players and others looking to break the monotony of blackjack.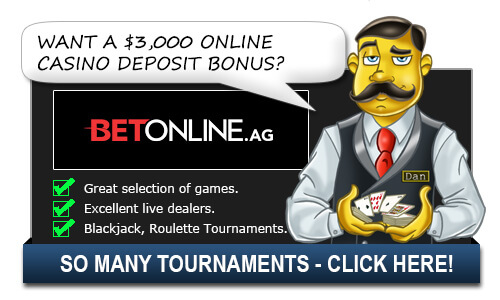 Vegas Downtown Blackjack Gold Game Strategy
Relying on pure luck is never a good idea in any gambling game, it is important that each player consciously develops a strategy to help beat the dealer. Since Vegas Downtown is very similar to regular blackjack, many of the tips that work there can be applied in this iteration. Additionally, the interface of the game has a strategy table that provides optimal moves for each combination. The player has the liberty to edit this table depending on their own preferences.
Top Casinos for Americans

Additional Vegas Downtown Blackjack Gold Questions:
None Yet
Related Questions:
Alternative Ways to Ask/Incoming Search Traffic:
The answer to the question Vegas Downtown Blackjack Gold is also applicable for the following questions:
Vegas Downtown Blackjack Gold Rules, How does Vegas Downtown Blackjack Gold work? Play Vegas Downtown Blackjack Gold online
Top Casinos for Americans