Card games are fantastic ways to pass the time and there are plenty of them that are considered popular today. However, there are often so many versions of a basic game concept that it is easy to get confused. This is definitely the case with poker. Poker is the most popular card game on Earth at the moment thanks to the rise of Internet poker sites but many players still have yet to grasp what the different types of poker are so this brief guide should help you.
Let us look at them in order of popularity:
Texas Hold'Em – This is easily the most popular poker game around, largely because it is the game of choice for most of the poker main events and tournaments available. Playable with between 2 and 10 players, each player is dealt two hole cards face down. Three community cards are then dealt, followed by two more with a round of betting between the incidences of cards being dealt, making three in all. You then have to make a five card hand from your own two cards and three community cards.
Omaha – This is the next popular and is becoming more popular all the time. It is a variation of the previous game and has a number of variations that come under the same heading. However, the basic premise is that four hole cards are dealt face down with five community cards dealt in much the same way. Each player has to make the best five card hand available with two of the hole cards and three community cards.
Stud Poker – Finally we have stud poker, which comes in 5 and 7 card varieties. In each, some cards are dealt face down and some cards face up with the idea being that every player has an idea of what the others have and essentially has to find a way to beat it. Although these games are the oldest, they are the least popular as a result of the strategies available in the other games.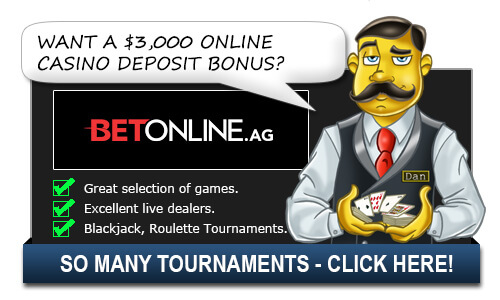 Of course, these aren't the only ones – only some of the most popular versions of them. For instance, within Hold'Em you have Limit Hold'Em and No Limit Hold'Em. Limit would be where you have a set bet amount that you can't go over while No Limit is just what it implies.
Then within Omaha you have Omaha Hi and Omaha Hi/Lo. This is about how many winning hands there can be. In Omaha Hi, it's only the best hand that wins. In Hi/Lo, there is a second pot where the winner is that with the lowest hand with all cards being eight or less with no pairs. This adds an added level of strategy to the game.
So now you know about them, all you have to do is choose the game you want to play. The basic rules of poker are similar so when you know one game, you will soon be able to play them all.
Top Casinos for Americans

Additional Poker Variation Questions:
(None Yet)
Related Questions:
Top Casinos for Americans